Traffic Offenses
Aggressive. Diligent. Confident.
Traffic Offenses Case Results

Traffic Offenses
Reckless Driving / Possible DUI - Client Found NOT GUILTY
We were retained by a woman who was involved in a motor vehicle collision in Norfolk on I-64. She was charged with Reckless Driving after striking the rear of a street-sweeper vehicle, totaling her vehicle. At trial, the Virginia State Trooper testified that he observed an odor of alcohol on our client, and further attempted to prove his case by offering testimony from witnesses who were not summonsed for trial. We objected, arguing that any such testimony is impermissible hearsay because those witnesses were not offering the testimony themselves. The judge GRANTED our objection, and subsequently found our client NOT GUILTY of the offense.
---
Navy E-5 Charged with Following Too Closely - DISMISSED
A Navy E-5 assigned to a local EOD unit was involved in an accident where he rear-ended another vehicle on the interstate in Chesapeake. Troopers responded, and our client was charged with Following Too Closely. Any type of criminal or traffic infraction conviction is much more serious when that person holds a security clearance, so it was important for our client, who was due to deploy overseas shortly, to beat this charge. At trial, the trooper testified as to what he observed and what our client told him, but, due to our objection, he was not able to testify to what the other drivers involved told him. Without the testimony of those other drivers, who were not subpoenaed by the trooper, the judge, upon our motion, DISMISSED the charge.
Navy E-6 Charged with Felony Hit and Run - DISMISSED
An E-6 in the U.S. Navy retained our firm after being charged in Chesapeake with felony hit and run. The officers responded to a report of a damaged gate at an auto body shop, where they found evidence leading them to believe that our client's vehicle was involved. After arriving at our client's residence, the officer observed damage to our client's vehicle which was consistent with the damage to the gate. Upon speaking initially to a friend of our client, then our client herself, the officer observed that both seemed to be heavily intoxicated and he charged our client. Immediately upon being retained, our client advised that she did not remember much, if anything, after having just a couple of drinks and guessed that she had been drugged at the bar. She also insisted, however that she did not drive that night, that her friend drove them home, and provided text messages from her friend which supported that contention. The prosecutor initially refused to dismiss the charge based upon this evidence. Based upon this action, we had no other option but to issue a witness subpoena for our client's friend to appear as a witness on her behalf – willingly or unwillingly. Not surprisingly, the friend showed up in court with an attorney of her own. Again we approached the prosecutor with the state of the evidence – that we would call the friend to testify and she would likely invoke her 5th Amendment right to refuse to incriminate herself. At this point, the prosecutor agreed to back down, and after amending the charge to a misdemeanor because the damage was not greater than $1,000, the prosecutor DISMISSED the charge against our client.
Client Charged with Multiple Offenses - NOT GUILTY OF ALL CHARGES
Our client was arrested in Prince George County for eluding the police, defective windshield and defective license plate light. Her arrest came late at night on a dark country road when an officer thought her license plate light was out attempted to pull her over. Being a young woman driving alone on a deserted road at night, our client slowed down, put her hazard lights on, and continued to drive until she could stop at a populated, well-lit area. Upon initial discussion with the prosecutor, we were presented with an attitude that she would be found guilty and the only question was how long she would go to jail for, so she should plead guilty. Undeterred, we took the case to trial. We successfully discredited the officer and were able to get the judge on our side when our client testified as to her rationale for her actions. After brief closing remarks, the judge found our client NOT GUILTY of all three charges.
Navy Lieutenant Reckless Driving - CHARGES REDUCED
A Navy Lieutenant was charged with Reckless Driving after being clocked at 80 miles per hour in a 55 mph zone on I-264 in Virginia Beach. At his trial in General District Court he was convicted of Reckless Driving, a Class 1 misdemeanor, and a 90 day jail sentence and 7 day license suspension was imposed. We were retained for his appeal to Circuit Court, where we were able to have the charge REDUCED to Improper Driving, which is only a traffic infraction, not a criminal conviction.
---
Road Rage with a Hand Gun - NOT GUILTY
A Corporal in the Marine Corps contacted us after being arrested for brandishing a firearm, a Class 1 Misdemeanor. If our client was convicted, not only would he have faced up to 12 months in jail and a $2500 fine, he would have been subjected to non-judicial punishment by the Marine Corps, and likely would have been separated from the service, possibly with a negative characterization of discharge. He was involved in a "road rage" incident, where the other driver was screaming profanities at him after our client unknowingly cut him off in traffic. The other driver alleged that our client pointed a handgun at him during this confrontation; a handgun of similar description was found minutes later by police in the trunk of our client's vehicle. Prior to the trial, the arresting officer discussed with us that he would be open to suggesting to the judge that he defer imposing a finding of guilt, ultimately dismissing the charge down the road. While this would be a good situation for a civilian, a deferral is commonly viewed by the military as akin to a conviction, and our client's promising career would have certainly been cut short if we accepted that offer. After stern cross-examination of both the officer and the alleged victim, we presented the testimony of our client as well as his command representative, his Captain. Through this process, we were able to advise the judge of how impressive our client's burgeoning career as a Marine was, and the disastrous impact a conviction or deferral would have on it. After hearing our closing argument on the case, the judge agreed with our defense, finding our client NOT GUILTY of the charge, undoubtedly saving our client's future career with the Marine Corps.
---
Reckless Driving - CHARGE REDUCED
Our client was cited for Reckless Driving, for speeding in a group of modified cars at 62 mph in a 40 mph zone. Most of those in that same group were subsequently found guilty of Reckless Driving. His DMV record was also against him in this case, as he had several Speeding convictions as well as a prior Reckless Driving conviction. Upon our advice, he enrolled in and completed a driver-improvement course prior to his court date. At trial, the officer testified that he had paced the group of seven vehicles driving at 62/40 mph zone. After our aggressive cross-examination, the officer admitted that he could not be certain what speed our client, driving in the middle of the pack, had been driving. Upon our motion to strike the officer's evidence, the judge GRANTED the motion and instead found our client guilty of the REDUCED charge of speeding.
DUI & Weapons Possession - CHARGES REDUCED & DISMISSED
A member of the United States Navy was stopped at the oceanfront in Virginia Beach for a DUI. Upon searching his automobile, the police officer discovered a loaded semi-automatic handgun in the unlocked center console of his vehicle, along with several loaded magazines in the trunk. Our client was charged with DUI, first offense, and possession of a concealed weapon, both carrying the possibility of one year in jail and a $2,500 fine. After addressing our concerns of the solid evidence against him with our client, we determined that the best course of action would be to plead nolo contendere to the charges and present a mitigation case in his defense. Through tactical questioning of our client and his Chief, after a persuasive closing argument we were able to obtain a DEFERRAL of the weapons charge, which, after a period of good behavior will be DISMISSED, and a suspended sentence of 90 days in jail for the driving while intoxicated. Similar DUI charges often carry a suspended sentence of between six months and one year in jail.
---
DUI & Felony Hit and Run - CHARGES REDUCED
A local college student retained our firm after being charged with driving while intoxicated and felony hit and run. The maximum penalty our client was facing was ten years for the hit and run and twelve months for the DWI, with ten days of mandatory minimum jail time as a result of her blood alcohol content (B.A.C.) being in excess of .20. We were able to secure a plea agreement with the Assistant Commonwealth's Attorney in which our client plead guilty to DWI and the Commonwealth REDUCED the felony hit and run to misdemeanor hit and run. The only active jail time our client received was the mandatory minimum ten days.
---
Misdemeanor Hit & Run - CHARGES DISMISSED
Our client, an active-duty member of the US Coast Guard, was arrested and charged with the misdemeanor offense of hit and run after a civilian reported seeing his vehicle hit a lamp post and then flee from the scene. At trial, the judge granted a motion to DISMISS the charge.
---
Reckless Driving - CHARGES REDUCED
Our client was cited for reckless driving for traveling at 80 MPH in a 55 MPH zone on I-64 in Chesapeake. After argument at trial, the judge agreed to REDUCE the charge to defective equipment, a non-moving infraction resulting in zero negative points on our client's driver's license.
---
Our client was charged with felony hit and run in Chesapeake. Factually, our client was involved in an accident, became scared due to the fact that he was not from the United States, and drove towards his house in a neighboring city, whereupon he called 911 to report the accident. Factually, our client could have been found guilty of the charged offense. However, after speaking with the officer and the prosecutor involved in the case, we were able to resolve the matter with our client's payment of restitution and guilty plea to the REDUCED charge of misdemeanor hit and run.
---
We were retained by a student at University of Virginia after she was stopped in Louisa County, VA on the way home from school and given citations for speeding (80 mph in a 70 mph zone) as well as failure to carry her registration. We suggested that she provide us copies with her registration as well as a completion certificate from an approved driver improvement course, which we provided to the State Trooper and the judge. Upon our presentation of those documents and our request, the judge DISMISSED the failure to carry registration citation, and REDUCED her speed from 80 mph down to 74 mph.
---
Our office was retained by a man who was charged with driving on a suspended license in Virginia Beach. His record included numerous prior charges for the same offense. At trial, we presented evidence that our client had paid all of his outstanding court fines and had obtained a valid driver's license. Additionally, we attacked his charge with the argument that he did not have legally sufficient notice that his driver's license was suspended. The judge agreed, and found our client NOT GUILTY of driving on a suspended license.
---
A US Special Forces member retained us for a reckless driving charge in Hampton, where he was charged for traveling 73 mph in a 45 mph zone. Upon our advice, our client completed a driver improvement class, the completion certificate for which we presented to the judge. We further advised the court in generic terms what our client's profession was, and the effect a conviction may have on his career. After argument and presentation of numerous awards and commendations our client had been awarded over the course of his career, the judge REDUCED the charge to speeding, 64 mph in a 45 mph zone.
---
A Navy Lieutenant Commander retained us after being charged with Reckless Driving in Newport News for traveling 84 mph in a 60 mph zone. At trial, after our argument and presentation of evidence, the judge REDUCED the charge to speeding.
---
Our client was charged with reckless driving in Newport News after being stopped traveling 95 mph in a 60 mph zone. Any reckless driving charge with speeds so high routinely carries an active jail sentence, or at least a lengthy suspended sentence, throughout Hampton Roads. After presenting our evidence and making our argument at trial, the judge REDUCED the speed to 89 mph, and imposed NO JAIL sentence – active or suspended.
---
A Sergeant in the Marine Corps retained our firm after being charged with several offenses stemming from a traffic stop in Virginia Beach. After providing fictitious identifying information to the state trooper, our client signed a false name to the traffic summons. These actions resulted in him being charged with several misdemeanors as well as a felony for forgery of a public document. The prosecutor on the case would not offer any type of plea to anything less than the felony offense. Prior to the trial date, we compiled an outstanding sentencing package for the judge to review which included our client's awards and commendations, as well as several character letters from high-ranking Marine Corps officers who knew our client well.
Knowing very well that a felony conviction would ruin our client's career in the Marines, as well as leave him a convicted felon, we plead no contest to the felony charge and asked the judge to reduce the charge based on our client's impeccable service record. Specifically noting his sentencing package, as well as his four combat deployments in eight years of active duty, the judge went against the recommendation of the commonwealth attorney to find our client guilty of the felony, and REDUCED the felony charge to a misdemeanor, with NO ACTIVE JAIL TIME.

"Greg and Jarrett McCormack are exactly what anyone hopes for when looking for a lawyer."

- Former Client

"The staff and lawyers were there every step of the way. Always felt like they truly cared about my family."

- Former Client

"Greg, I think you are a terrific lawyer and I admire your professionalism."

- Former Client

"Jarrett McCormack saved my career, best lawyer in the area. His relentless efforts cannot be overstated, and I cannot be more appreciative for the positive outcome he helped me achieve!"

- Former Client

"When I mentioned your name to the JAG officer he said, "Greg McCormack is a "Bulldog"...if anyone can prove you are innocent he can"."

- Former Client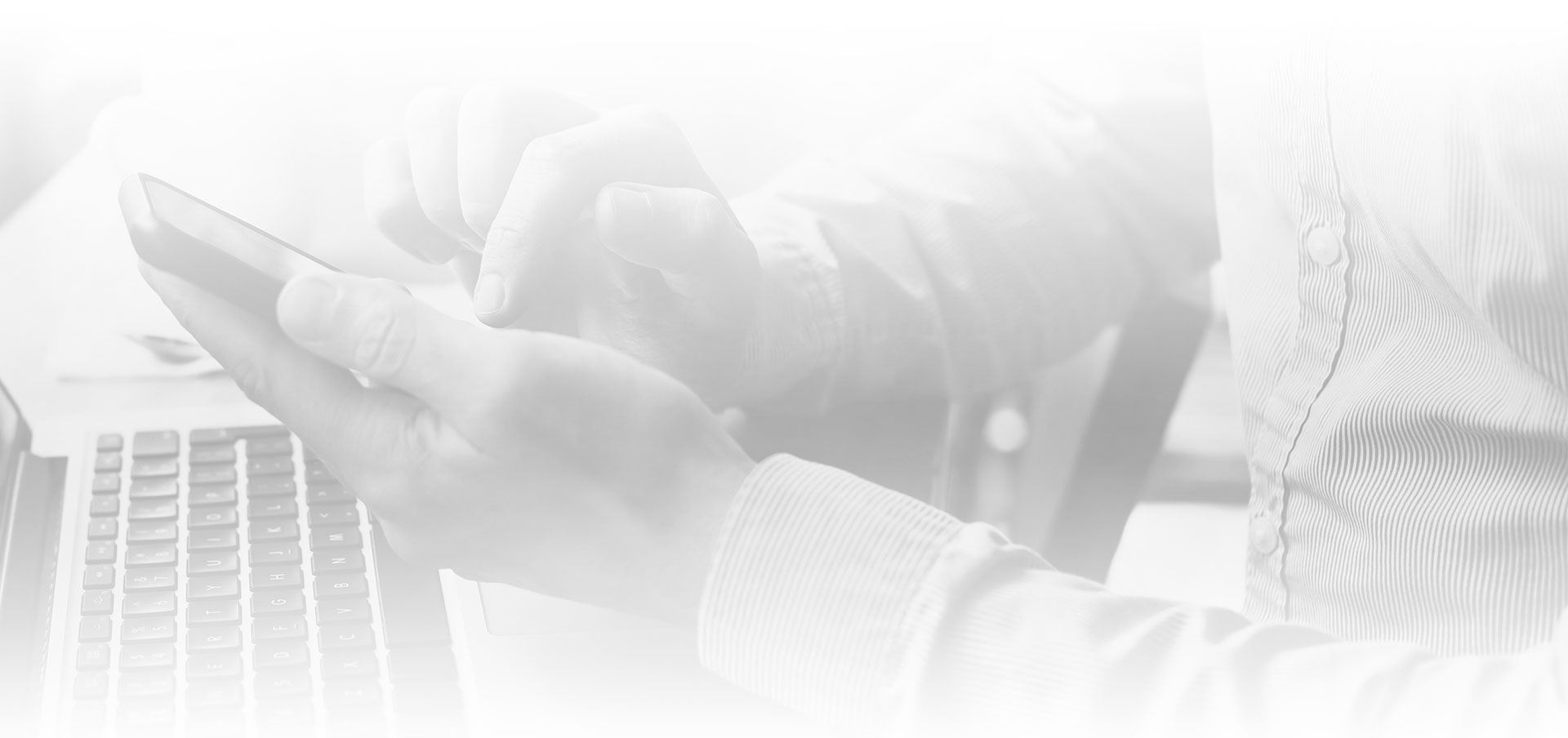 Contact Us
Call (888) 490-0876 or use our quick contact form to send us your questions today.
Why Hire McCormack & McCormack?
Providing Nothing Less than Exceptional Client Service
Along with a strong focus on successful results, the entire team at McCormack & McCormack is committed to providing our clients with the exceptional legal service that they deserve. When we agree to represent your case, we will take the time to build a trusting attorney-client relationship. In doing so, we believe that we will be better prepared to address the unique circumstances of your case and provide you with the personalized guidance that you will need during this difficult time. To fulfill this promise to our clients, we have employed an extensive support staff of highly experienced paralegals. By ensuring that each and every case receives the attention that it needs, we have found that our clients feel comfortable in the hands of our dedicated team.