Paralegal Profiles
Gary S. Lemmons
Gary Lemmons joined our firm after his retirement from the U.S. Navy in 2002. He assists with Officer Board of Inquiry (BOI). Gary enlisted in the Navy 1977, attended Yeoman "A" School and then converted to the Legalman rating in 1981 after graduation from Naval Justice School, Newport, Rhode Island, Legalman/Court Reporting Course. Gary was quickly identified as the frontrunner among his peers and his progression through the Legalman ranks of the Navy is remarkable in all respects. Gary was selected as the Judge Advocate General's Legalman of the Year for 1985. Gary reported for duty as Command Master Chief, Naval Legal Service Office Northwest in January 1998. In April of 1999, Gary achieved the ultimate goal of a Navy Legalman, being selected as Command Master Chief for the Judge Advocate General and Commander Naval Legal Service Command in April 1999 where he served until his retirement in August of 2002. During his career Gary was awarded the Meritorious Service Medal, Navy Commendation Medal (5th award), Navy Achievement Medal (6th award), Meritorious Unit Commendation, Battle Efficiency Ribbon, Good Conduct Medal (5th award), National Defense Service Medal, Armed Forces Expeditionary Medal, Southwest Asia Service Medal (w/campaign star), Sea Service Deployment Ribbon, and the Overseas Service Ribbon (2nd award). He also earned the Enlisted Surface Warfare Specialist device.
---
Kat Hensley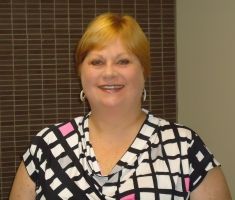 Kat Hensley joined the Navy in 1984 and attended Opticalman "A" and "C" school. As an OM she repaired all types of navigational equipment and specialized in repairing submarine periscopes. While stationed at Trident Refit Facility, Kingsbay GA she converted to the Navy Career Counselor rating and attended Career Counselor school in 1996. She transferred to the USS Monongahela and began providing career guidance and assistance on various career and administrative issues. While at her last duty station, U.S. Joint Forces Command, Norfolk VA, she had a variety of duties including career management, security manager, administrative LPO and worked a wide array of military issues both for the Navy and all other branches of service until her retirement in Oct 2004.
Kat was awarded the following ribbons: Defense Meritorious Service Medal (1); Navy Achievement Medal (4); Joint Unit Meritorious Award (2); Meritorious Unit Commendation; Battle Efficiency Ribbon (2); Navy Good Conduct (5); National Defense Service Medal (2); Sea Service Deployment Ribbon (4); NATO Medal in addition to several others.
She brings a vast amount of military knowledge to our firm and assists our clients in courts-martial, state & federal criminal cases, administrative separation actions, and personal injury cases.
---
Courtney Walters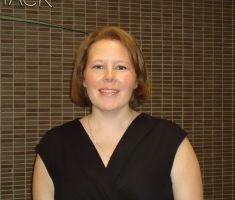 Courtney Walters started with our firm in 1998 as a part time office assistant. She worked for the City of Virginia Beach Fire Department as a Master Firefighter and Paramedic for 8 years before retiring and coming to work for our firm full time. She handles criminal matters in both Virginia state and federal courts. As a paralegal, she works extensively with our firm on civilian criminal matters. In addition to criminal matters, with Courtney's fire department and paramedic background, she is a knowledgeable asset working with our clients. Courtney holds a bachelor's degree in Interdisciplinary Studies from the University of Virginia.
Thank you, Greg. From the bottom of our hearts, thank you.

If it were not for the services of The Law Firm of McCormack and McCormack and his excellent staff we would have been totally lost ...

Give yourself the peace of mind

My Deepest Appreciation...

Thanks very much again and keep up the good work.

Thank you again for everything you did for me.

This is priceless, and we are ALL ever indebted to you...

Your reputation as an attorney who fights for his clients is 100% true

Thank You For Helping Me!

There Is Only One Right Choice...

His relentless efforts cannot be overstated, and I cannot be more appreciative for the positive outcome he helped me achieve!

You have given us our life back.

They Gave Me Back My Life!

I am able to continue my career which means the world to me.

You're In A League By Yourself!

They have been extremely nice to us and were always reassuring.

I knew you were the right defense attorney for me.

I will forever be grateful to Greg McCormack and Kat Hensley.

I will never be able to thank you enough.

Honest, Incredible Representation & Appreciation!

Thank You From The Bottom Of My Heart!

I'm Free To Start My Next Chapter In Life!

Fights Like Hell For Our Future

We will never forget what you did for us.

Thank you from the bottom of our hearts!

You all saved my career, my retirement, and my life!

You have a gift, one of honesty and hard work.

You are the best, best, best lawyer in the whole world!!!!!!!

A million thank you's and God bless!

If you are in trouble and you need help there is only one right choice and that is Greg McCormack.

Thank You For Your Professionalism!

I thank you and Teresa for the bottom of my heart.

I can't say THANKS enough for your efforts