Criminal Defense
Aggressive. Diligent. Confident.
Criminal Defense Case Results

Criminal Defense Case Results
Sexual Offenses – DISMISSED
A retired Navy Commander retained our services for two charges in Virginia Beach: Possession of Child Pornography, and Unlawful Filming of a Minor, relating to photographs he had allegedly taken of his young son. He had originally contacted our office to seek a second opinion, as he was unsatisfied with his current attorney's representation. At the time we were contacted, his case was still at the preliminary hearing stage, and his attorney had advised him to accept a plea offer from the Commonwealth. The offer which was being recommended by his attorney had him pleading guilty to the Possession of Child Pornography charge. While our client was initially informed that the plea would not require incarceration, he would later come to find out that was not accurate, which was when we became involved. One of the first things discussed with our client was the dramatic impact that sex offender registration would have on his life, which would have been a requirement if he had accepted the plea which was recommended by his prior attorney. The initial step involved us viewing the actual images, to determine whether they meet the definition of child pornography in the Virginia Code. After viewing the images, we determined that we had an outstanding argument that they did not, in fact, meet the definition. Once this was confirmed and discussed with our client, we contacted the prosecutor assigned to the case, to relay our concerns. Ultimately, after spending considerable time discussing the elements of the offense in relation to the images themselves, as well as other mitigating factors, with the assigned prosecutor as well as their supervisor, we secured a far better outcome for our client than he was originally about to accept. As a result of this behind-the-scenes work, we were able to lock in a plea agreement for our client, in which the Possession of Child Pornography charge was DISMISSED, he received NO ACTIVE JAIL TIME on the Unlawful Filming charge, and, most importantly, SEX OFFENDER REGISTRATION IS NOT REQUIRED.
---
Third Probation Violation - REMAINING TIME SUSPENDED
Our firm was retained by a gentleman who had already been sentenced for a probation violation in Northampton County, for us to represent him for the filing and hearing for a Motion to Reconsider. He was unsatisfied with how his court-appointed attorney handled the case and asked that we attempt to improve on his sentence. This matter was his third probation violation, and the judge had sentenced our client to five years in prison for the violation. The violation was initiated based on three probation conditions: absconding, positive drug tests, and nonpayment of an extremely large restitution amount. Being completely honest with our clients, we advised that we can certainly file a Motion to Reconsider, but the judge could simply deny us a hearing, and that would be the extent of our involvement and the end of his case. Upon being retained, we worked tirelessly with a family member of our client to not only make sure we have all available information to provide to the court but also for a significant payment to be made towards his restitution. The court granted our request for a hearing, during which we presented evidence and argument as to why our client's sentence should be reduced to time served. At the hearing, the judge agreed with our request, SUSPENDING all remaining active time left on his original sentence of five years, which resulted in a much lower total sentence of approximately 16 months.
---
Nolle Prosse & All Jail Time Suspended - DISMISSED
Woman charged with Two Misdemeanors and Two Felony Charges after Domestic Dispute with boyfriend.
---
Misdemeanor Brandishing a Firearm Charges - NOT GUILTY
An E-5 Navy Recruiter was charged with two counts of brandishing a firearm in Norfolk after two property workers at an apartment complex alleged that he showed them his firearm in a menacing manner while warning them not to mess with him. Each count is a Class 1 misdemeanor and carries up to a year in jail, a conviction on either in Norfolk would likely carry an active jail sentence. Our client had no prior issues in the Navy or as a civilian, had a valid concealed carry permit, and fully cooperated with the responding officers. The prosecutor would not agree to dismiss the charges as both complainants wanted to pursue the matter, and due to our client's military position and security clearance, a deferral was not an option. After stern cross-examination of both alleged victims, testimony from our client, and arguments from us and the prosecutor, the judge found our client NOT GUILTY of both charges.
---
First Class Assault on a Police Officer - DISMISSED
A young Army Private First Class was arrested and charged in Virginia Beach for Assault and Battery of a Police Officer, Public Intoxication, and Underage Possession of Alcohol. If convicted of the felony assault charge, he would have had to serve a mandatory minimum six months of confinement, and up to five years in prison. Any conviction on either alcohol offense would also have had lasting effects on his future with the Army. Factually, our client and a fellow soldier were drinking at the oceanfront when the other soldier allegedly assaulted a citizen.
Virginia Beach Police were called to the scene, and a bicycle officer was the first to respond. Immediately upon his arrival at the scene, our client's co-defendant allegedly assaulted the police officer, slamming his head into the pavement with enough force to crack his helmet, and also allegedly choked the officer with his helmet strap. Our client had fled the scene prior to the officer's arrival, and was pursued by other officers. Upon catching up to our client, the officers stated that our client turned around and squared up at them by clenching his fist, and thereby "manifested an intent to assault" the officers. As a result of this alleged action, our client was pepper sprayed and charged with the two misdemeanors and the felony.
It was apparently mistakenly believed by all those involved – the prosecutors and our client's command – that our client was the primary aggressor and his co-defendant was the one who fled the scene, and our client was initially denied bond. After appraising our client's First Sergeant and the prosecutor of the actual sequence of events, the prosecutor agreed to a very reasonable bond and our client was released from confinement. We immediately instituted discussions with the prosecutor on resolving this matter favorably to our client, whereby the prosecutor agreed to nolle prosse the felony assault charge but would not agree to any disposition of the alcohol charges. At the preliminary hearing, the prosecutor NOLLE PROSSED the felony assault on a police officer charge, and we were left to argue to the judge on the disposition of the alcohol charges – both of which were clearly substantiated by the facts of the case. After hearing testimony from our client, his father, our client's First Sergeant, and our argument, the judge agreed that to find our client guilty of the alcohol charges would be the wrong result, and thereby DEFERRED the charges for a period of one year, after which the remaining two charges will be DISMISSED.
---
Public Intoxication - Disorderly Conduct - CHARGES DEFERRED THEN DISMISSED
A Petty Officer First Class contacted us to represent him on charges of Disorderly Conduct and Public Intoxication. Our client had been involved in an altercation with a friend in his front yard early in the morning, and both were heavily intoxicated. Based upon the noise and commotion at such an early hour, a neighbor called the police, and ultimately our client was charged with both offenses, with the disorderly conduct charge carrying a maximum possible term of confinement of twelve months in jail. At trial, we argued that the disorderly conduct charge was inappropriate due to the circumstances, and also were able to present evidence of our client's position in the Navy, and his good conduct and service. Upon our argument, the judge DISMISSED the disorderly conduct charge and DEFERRED the public intoxication charge for two months, whereupon the charge was DISMISSED.
---
Solicitation for Immoral Purposes - CHARGES DISMISSED
Army 0-6 was charged by civilian authorities with solicitation for immoral purposes. We secured a DEFERRED DISPOSITION and eventual DISMISSAL of the charges.
---
Navy Lieutenant Charged For Reckless Driving - REDUCED CHARGE
A Navy Lieutenant was charged with Reckless Driving after being clocked at 80 miles per hour in a 55 mph zone on I-264 in Virginia Beach. At his trial in General District Court he was convicted of Reckless Driving, a Class 1 misdemeanor, and a 90 day jail sentence and 7 day license suspension was imposed. We were retained for his appeal to Circuit Court, where we were able to have the charge REDUCED to Improper Driving, which is only a traffic infraction, not a criminal conviction.
Sexual Offenses – NO ACTIVE JAIL TIME
Our client, a Navy E6, was arrested by Virginia Beach Police after the execution of a search warrant at his residence and was charged with ten counts of Possession of Child Pornography. Waiving his Miranda rights, he agreed to speak with the investigators. During this discussion he ultimately made incriminating statements. Unfortunately, as is the situation in the vast majority of child pornography-related cases, after an extensive review of the evidence and hours of discussion with our client, we determined that there was no viable defense to the charges against our client. This decision being made, we immediately shifted our focus to mitigating this situation as much as possible for our client. The prosecutor initially offered two options for a plea agreement: either pleading "straight up" to a reduced number of charges (with no limitations on length of incarceration); or pleading guilty to all ten counts, with a "sentencing cap" of somewhere within the sentencing guidelines. The maximum amount of incarceration our client was facing with the ten charges was ninety-five years. After highlighting various issues with the strength of the case to the prosecutor, and engaging in lengthy negotiations, we ultimately succeeded in securing a plea agreement for our client to plead guilty to five counts instead of ten, with a sentencing cap at the low end of the sentencing guidelines, which was 2 years and 1 month. This agreement, in and of itself, would ordinarily be a massive victory for the client, as it is relatively rare in state child pornography cases for a defendant to be sentenced at or below the low end of the guidelines. We, however, did not settle for a sentence at the low end of the guidelines being good enough for our client. At the sentencing hearing, we provided the Court with our standard professional sentencing package, which included character letters as well as our client's military personnel evaluations, which were outstanding. We presented the Court with a well-thought and clearly-delivered sentencing argument, during which we focused heavily on the punishments already suffered by our client including the loss of his military career. The prosecutor asked for the maximum amount of time possible under the plea agreement (2 years 1 month), and we made an impassioned plea for no active jail time. After hearing argument and considering our sentencing package, the judge agreed with our position, imposing
---
Misdemeanor Destruction of Property - DEFERRED TO DISMISS
We were retained by a Senior Airman in the US Air Force after he was charged with misdemeanor destruction of property for breaking a plate-glass storefront window in downtown Norfolk. Our client was alleged to have intentionally broken a large window while drinking downtown, and subsequently fleeing from the property's bouncers when they tried to apprehend him. The property owner strongly wished to pursue a conviction in the matter regardless of the fact that our client voluntarily paid for the replacement cost of the window. At trial, we presented our client's testimony of his pristine military background and surrounding mitigating circumstances of the evening, and against the wishes of the property owner, the judge agreed to DEFER the charge for six months, after which it was DISMISSED.
---
Four Murder Case - ACQUITTAL OF THE MURDER CHARGE
Greg McCormack represented Eric Wilson, one of four men who were prosecuted for capital murder and rape of a Navy wife in Norfolk, Virginia. The case has attracted international attention and is commonly referred to as the "Norfolk Four" murder case. At trial, Mr. McCormack secured an acquittal of the murder charge despite the testimony of a co-accused, although his client was convicted of rape, based upon his false confession. Despite facing a sentence of life without parole on the rape charge, Mr. McCormack secured a sentence of only 8 ½ years on the rape charge. The case has been featured in two television documentaries on Medical Detectives and PBS Frontline, as well as a book by Tom Wells and Richard Leo – The Wrong Guys: Murder, False Confession, and the Norfolk Four. John Grisham is presently in the process of producing a movie on the case.
---
Involuntary Manslaughter - SENTENCE SUSPENDED
We were retained to represent a former Sailor who was charged with violating the terms of his probation based upon failure to pay restitution and being convicted of new charges out of state. He was arrested and extradited to Virginia to face the violation charge, only months before his upcoming wedding. He was originally on probation out of Newport News for Involuntary Manslaughter, with nearly ten years of a suspended prison term hanging over his head. While on probation he did not pay restitution as was court ordered, nor did he pay his court costs. Also, he was convicted out of state for felony assault and served a several year prison term. At the violation hearing, the prosecutor asked that, based upon the seriousness of the violations, he be sentenced to serve an active portion of the suspended prison time that was hanging over his head. We argued that the judge simply re-suspend the entirety of the suspended sentence upon payment of the restitution and costs. The judge continued the matter for two months, during which time our client's family was able to pay the restitution in full. At the return date, the judge RE-SUSPENDED the entirety of our client's suspended sentence, allowing him to return home in time for his wedding.
---
Capital Murder & Rape Charge - ACQUITTAL OF MURDER - REDUCED SENTENCE
Navy enlisted member was one of several men charged in state court with the brutal capital murder and rape of a young dependent wife. Our client confessed to being involved in the rape, but said he left before the woman was murdered by the others. Through extensive pretrial investigation, we were able to determine that the police had placed an informant in jail with one of the co-defendants. We secured an Order from the Court that the informant was required to testify in advance of trial at which time he testified that he overheard our client talking with the co-defendant to the effect that our client admitted that he stabbed the victim. After he testified, we were able to secure recantation of the informant's testimony to eliminate that testimony which would have come against us at trial after our client had testified. Despite the fact that three co-defendants also implicated our client in the murder, we were able to secure a pre-trial reduction of the capital murder charge to premeditated murder, and then at trial, we secured an ACQUITTAL of the murder charge. Although our client was convicted of rape, based upon his confession, we were able to secure an extremely light sentence of eight and one-half years. Four other co-defendants were each convicted of murder and rape and each were sentenced to two life terms. This case attracted national attention and was the subject of a television documentary which featured Mr. McCormack.
---
Public Intoxication - Resisting Arrest - NOT GUILTY & CAREER RETAINED
Navy SEAL E-7 with an extensive combat history and outstanding reputation, faced the loss of his career based on charges in the local court system of public intoxication, resisting arrest, obstruction of justice and assault on a police officer. At the first appearance in General District Court, we secured a dismissal of the resisting arrest and obstruction of justice charges, and the court deferred the public intoxication charge for a period of 6 mths, at which time that charge was dismissed. In Circuit Court, a conviction of the charge of assault on a police officer would be a felony, with a mandatory minimum jail to serve of 6 mths – clearly this would result in the loss of his Naval career. At the trial by judge alone on the charge of assaulting a police officer, the court found that our client was NOT GUILTY.
---
Naval Officer Charged With Solicitation For Immoral Purposes - CHARGES DISMISSED / RECORD CLEARED
A senior Naval officer was charged by civilian authorities with charges related to solicitation for immoral purposes. The charges were DISMISSED upon our motion after cross-examination of the undercover police officer. After trial, we secured an EXPUNGEMENT of the arrest record.
---
Naval Aviator Accused of Solicitation For Immoral Purposes - CHARGES DISMISSED / RECORD CLEARED
A Naval aviator was charged by civilian authorities with indecent exposure related to allegations of solicitation for immoral purposes in a public rest room. After an extended trial, the judge agreed to defer findings on the allegations for twelve months, after which the charges were DISMISSED. The aviator was returned to his flight duties after trial and his criminal arrest record was EXPUNGED.

"Greg and Jarrett McCormack are exactly what anyone hopes for when looking for a lawyer."

- Former Client

"The staff and lawyers were there every step of the way. Always felt like they truly cared about my family."

- Former Client

"Greg, I think you are a terrific lawyer and I admire your professionalism."

- Former Client

"Jarrett McCormack saved my career, best lawyer in the area. His relentless efforts cannot be overstated, and I cannot be more appreciative for the positive outcome he helped me achieve!"

- Former Client

"When I mentioned your name to the JAG officer he said, "Greg McCormack is a "Bulldog"...if anyone can prove you are innocent he can"."

- Former Client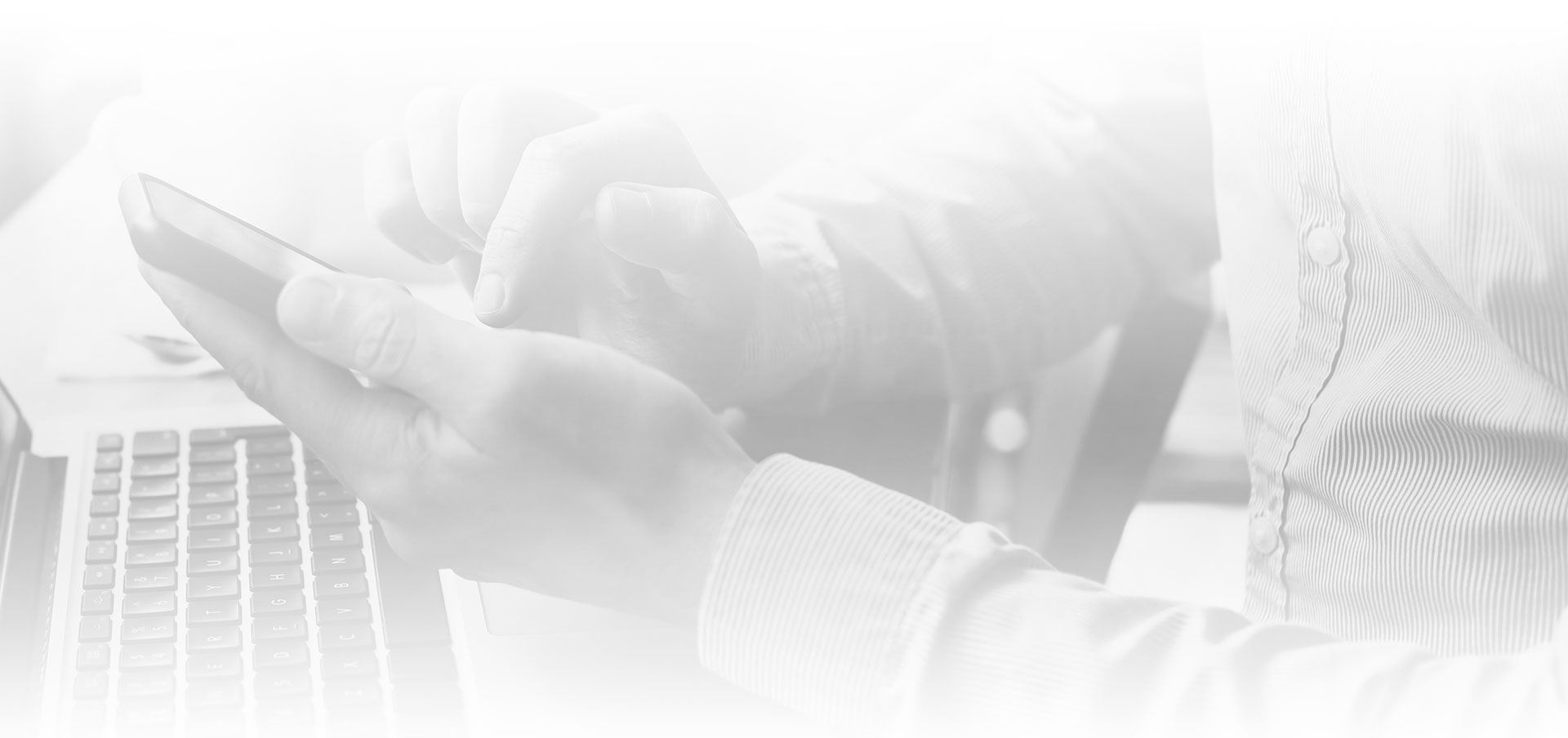 Contact Us
Call (888) 490-0876 or use our quick contact form to send us your questions today.
Why Hire McCormack & McCormack?
Providing Nothing Less than Exceptional Client Service
Along with a strong focus on successful results, the entire team at McCormack & McCormack is committed to providing our clients with the exceptional legal service that they deserve. When we agree to represent your case, we will take the time to build a trusting attorney-client relationship. In doing so, we believe that we will be better prepared to address the unique circumstances of your case and provide you with the personalized guidance that you will need during this difficult time. To fulfill this promise to our clients, we have employed an extensive support staff of highly experienced paralegals. By ensuring that each and every case receives the attention that it needs, we have found that our clients feel comfortable in the hands of our dedicated team.