Misdemeanors
Aggressive. Diligent. Confident.

Misdemeanors
Man Charged With Violation of Probation, Failure to Appear and Noncompliance - CHARGES DISMISSED
We were retained by a gentleman who lived out of state, but was planning on traveling back to Virginia to turn himself in on old misdemeanor charges of violation of probation, failure to appear, and noncompliance with ASAP. The charges were out of Virginia Beach and Norfolk, and were stemming from 2009. After advising our client of what documentation we needed from his employer and his life since 2009, he flew back to Virginia and turned himself in. In both Norfolk and Virginia Beach, we presented the documentation to the judge, as well as our client's testimony concerning his actions since that time. At the close of the presentation of evidence, we requested, based upon our client's exemplary record since 2009, him turning himself in, and a host of other factors, that the judges dismiss the charges. The judges in both Norfolk and Virginia Beach agreed, and DISMISSED all charges against our client.
---
Navy Seal Charged with Two Failures to Appear - NOT GUILTY
An enlisted Navy SEAL retained our office after being charged with two Failures to Appear stemming from a custody issue with a former girlfriend in Norfolk. At trial, we presented not only our client's rationale for his missed appearances, but also discreetly presented to the court his military background and implications upon his career of the charged offenses. The judge found him NOT GUILTY of both charges.
---
Disturbing the Peace - CHARGED DISMISSED
Our client was charged with Disturbing the Peace in Virginia Beach after a confrontation with another customer at a restaurant. The complainant alleged at trial that our client was cursing at him and trying to initiate a physical confrontation. After arguing to the judge that the allegations did not meet the requirements of the charged code section, the judge agreed, DISMISSING the charge.
---
Navy E-5 Misdemeanor Charges DEFERRED TO DISMISS
A Navy E-5 contacted our firm after being charged with three offenses in Hampton: Annoying Ringing of a Telephone, a Class 3 misdemeanor; and Stalking and Profane Language over Public Airways, both Class 1 misdemeanors. The person who made the complaint against our client saved a voicemail left by our client, in which she apparently threatened bodily harm to the alleged victim, as well as text messages showing our client using profane language. The complaining witness wanted to pursue the charges and requested that the commonwealth's attorney seek active jail time. However, after several discussions with the prosecutor, the prosecutor agreed to nolle prosse the Profane Language and Stalking charges, and reduce the Stalking charge to Trespassing and withhold entering a finding of guilty for 6 months. While this would ordinarily be a decent outcome, our client's status and position in the Navy, as well as her TS-SCI security clearance, would have been negatively impacted by a deferral on a Class 1 misdemeanor. We went back to the prosecutor at the last minute she thereby agreed to NOLLE PROSSE both Class 1 misdemeanors, and DEFER the Annoying Ringing charge for a period of 6 months, after which it will be DISMISSED.
---
Navy E-4 Misdemeanor Providing False Information Charges DISMISSED
Our client, an E-4 in the US Navy, retained us after being charged with providing false information to law enforcement officers, a Class 1 misdemeanor. He was charged after officers responded to a residence looking to serve an arrest warrant for the resident, our client's friend, for being UA from the Navy. When the officers came to the door, our client answered and told the officers he didn't know if his friend was home. They did not believe him, and he attempted to leave the residence. While speaking with officers outside the home, his friend allegedly came out of a closet behind the front door, assaulted a police officer, and jumped out of a window to escape. At trial, we successfully argued that the police officer's testimony was insufficient to prove that our client was aware that his friend was home, and that his statement to the officers was false. The judge agreed with our position and DISMISSED the charge.
---
Navy Sailor Misdemeanor Contributing To The Delinquency Charges - NOT GUILTY
A Sailor contacted us after being charged with Contributing to the Delinquency of a Minor for allegedly barricading himself in a room in his home with his young son. After arguing with his wife, our client allegedly locked himself in a room with his son for several hours. Our client's wife contacted the police repeatedly and advised that she was worried that the child was not being cared for because our client had been drinking and she was unsure if there were proper sanitary and food items for the baby in the room. The child did, in fact, have all necessary items in the room. After kicking in the door, officers arrested our client. After a contentious hearing, the judge held that our client never actually endangered or contributed to the delinquency of his son and found our client NOT GUILTY.
---
Navy E-5 Misdemeanor Brandishing A Firearm Charges - NOT GUILTY
An E-5 Navy Recruiter was charged with two counts of brandishing a firearm in Norfolk after two property workers at an apartment complex alleged that he showed them his firearm in a menacing manner while warning them not to mess with him. Each count is a Class 1 misdemeanor and carries up to a year in jail, a conviction on either in Norfolk would likely carry an active jail sentence. Our client had no prior issues in the Navy or as a civilian, had a valid concealed carry permit, and fully cooperated with the responding officers. The prosecutor would not agree to dismiss the charges as both complainants wanted to pursue the matter, and due to our client's military position and security clearance, a deferral was not an option. After stern cross-examination of both alleged victims, testimony from our client, and arguments from us and the prosecutor, the judge found our client NOT GUILTY of both charges.
USAF Senior Airman Misdemeanor Destruction of Property Charges - DEFERRED TO DISMISS
We were retained by a Senior Airman in the US Air Force after he was charged with misdemeanor destruction of property for breaking a plate-glass storefront window in downtown Norfolk. Our client was alleged to have intentionally broken a large window while drinking downtown, and subsequently fleeing from the property's bouncers when they tried to apprehend him. The property owner strongly wished to pursue a conviction in the matter regardless of the fact that our client voluntarily paid for the replacement cost of the window. At trial, we presented our client's testimony of his pristine military background and surrounding mitigating circumstances of the evening, and against the wishes of the property owner, the judge agreed to DEFER the charge for six months, after which it was DISMISSED.
---
Public Intoxication (Military) - CHARGES DISMISSED
Our client was active-duty Navy, and after a night of heavy drinking was charged with public intoxication. Because our client had previously self-admitted himself for alcohol screening with the Navy based upon issues with PTSD, a conviction or deferral on this public intoxication charge would have been a second alcohol-related incident and in all likelihood the end of his Navy career. The officer testified at trial that our client was thrown out of a bar based upon his level of intoxication, that the officers then attempted to persuade him to go home, but he subsequently urinated on the sidewalk and fell to the ground. After a presentation of our client's military history, including his deployments, commendations, and PTSD diagnosis, the judge stated he found evidence sufficient for a conviction, and was heading towards a deferral, which is standard in such cases. Upon explanation to the judge that a deferral is viewed by the military as akin to a conviction, he agreed with our assertion that this would likely end our client's career and he DISMISSED the charge.
---
An Old Dominion University student retained us after being charged with misdemeanor destruction of property, public intoxication and underage possession of alcohol. He was arrested after an officer observed him break a glass storm door at a house near campus while he was intoxicated. At trial, the officer refused to dismiss the destruction of property charge, and chose to proceed even without the occupants of the home present as witnesses. Through stern cross-examination of the officer, we were able to force him to admit that, even though he witnessed my client apparently strike the door and subsequently observed broken glass on the ground, he could not testify that the door was not broken prior to my client's alleged actions. The cross-examination centered on the state of disrepair of the residence and of probable pre-existing damage to the door. Upon our motion to strike the officer's evidence, the judge DISMISSED the destruction of property charge, and granted a DEFERRAL on the underage possession of alcohol charge.
---
Our client retained us to appeal her misdemeanor convictions in Virginia Beach for misdemeanor assault and battery and animal abuse, in which the judge gave her a significant amount of active jail time to serve. After receiving her original file from her prior retained attorney, we jumped directly in to investigating the case. At trial in circuit court, exhaustive cross-examination of the alleged victim severely undercut her credibility. At the conclusion of all of the evidence, the judge summarily stated that she did not need to hear any closing arguments, and found our client NOT GUILTY of both charges.
---
A US Army Specialist retained our firm to represent her for a misdemeanor assault charge against another woman. The complainant alleged that our client hit her with her vehicle, causing injuries to her leg. Unwavering cross-examination of the alleged victim, along with presentation of our client's and witness' testimony resulted in a finding of NOT GUILTY.
---
A retired Navy E-6 retained our firm to fight her charge of disturbing the peace. The events that led to her arrest, and her arrest itself, were captured on cell phone video and were posted to the internet where the case subsequently picked up considerable local media attention. Our client was an avid supporter of President Barack Obama's re-election campaign, and contributed much of her time to support his candidacy. She intended to attend a presidential campaign stop at the Virginia Beach Amphitheatre, but arrived a few minutes late. While at the admission gate, she got into a discussion with the security staff which escalated to an altercation with her raising her voice requesting access to the event. Officers subsequently placed her under arrest, much to the dismay of the gathered crowd. At trial, the officer requested assistance on the case from the City Attorney's office to present his case. After hearing testimony from the officer and our client, as well as evidence of our client's immaculate civilian and military record, the judge granted our motion for a DEFERRAL and our client's charge will be DISMISSED upon her good behavior.
---
Our client was the victim in a domestic assault case in which she was assaulted by her husband. After she did not show up to court on two scheduled trial dates to testify against her husband, she was arrested and charged with two counts of failure to appear. At trial, the prosecution presented evidence that they had spoken to our client the day prior to one of the court dates to advise her of her required appearance in court the following day. We argued that she had not received proper notice of the hearings and subpoenas for such as required by law. The judge DISMISSED one of the charges, and DEFERRED the other, which will be DISMISSED after one year of good behavior.

"Greg and Jarrett McCormack are exactly what anyone hopes for when looking for a lawyer."

- Former Client

"The staff and lawyers were there every step of the way. Always felt like they truly cared about my family."

- Former Client

"Greg, I think you are a terrific lawyer and I admire your professionalism."

- Former Client

"Jarrett McCormack saved my career, best lawyer in the area. His relentless efforts cannot be overstated, and I cannot be more appreciative for the positive outcome he helped me achieve!"

- Former Client

"When I mentioned your name to the JAG officer he said, "Greg McCormack is a "Bulldog"...if anyone can prove you are innocent he can"."

- Former Client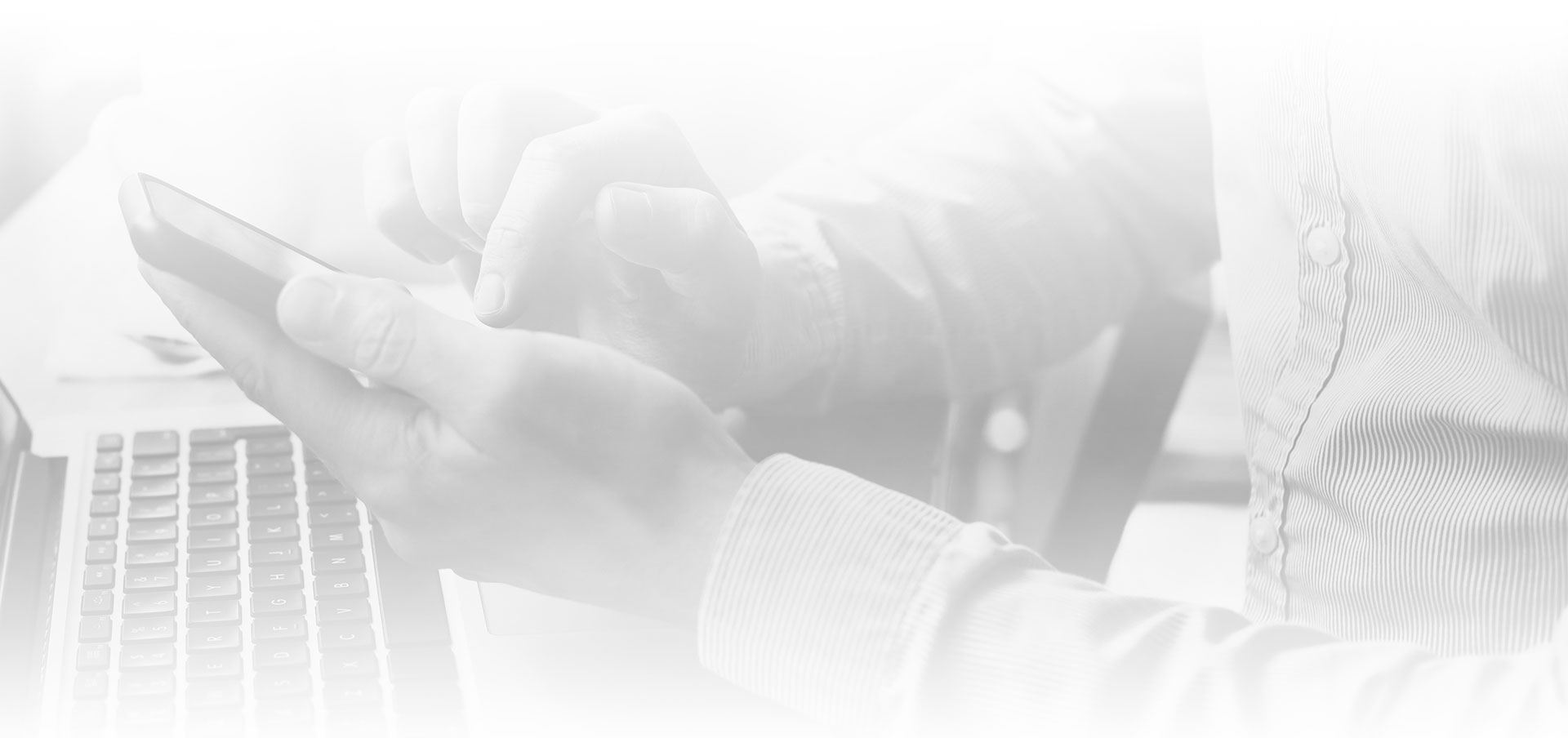 Contact Us
Call (888) 490-0876 or use our quick contact form to send us your questions today.
Why Hire McCormack & McCormack?
Providing Nothing Less than Exceptional Client Service
Along with a strong focus on successful results, the entire team at McCormack & McCormack is committed to providing our clients with the exceptional legal service that they deserve. When we agree to represent your case, we will take the time to build a trusting attorney-client relationship. In doing so, we believe that we will be better prepared to address the unique circumstances of your case and provide you with the personalized guidance that you will need during this difficult time. To fulfill this promise to our clients, we have employed an extensive support staff of highly experienced paralegals. By ensuring that each and every case receives the attention that it needs, we have found that our clients feel comfortable in the hands of our dedicated team.